B is for banana!! Today our goal was to do a banana B craft and then make chocolate covered bananas. As it turns out, the chocolate that I thought was in the pantry is nowhere to be found. We did manage to eat all of the bananas though! The craft turned out really cute. Baloo actually found all of the materials prepared when he woke up and took it upon himself to pour the paint into the container, get the brush, and start painting. I was shocked when I saw that he had started painting, but managed not to spill a single drop of paint!!
He definitely got the comparison between the bananas and the bananas I drew on his paper…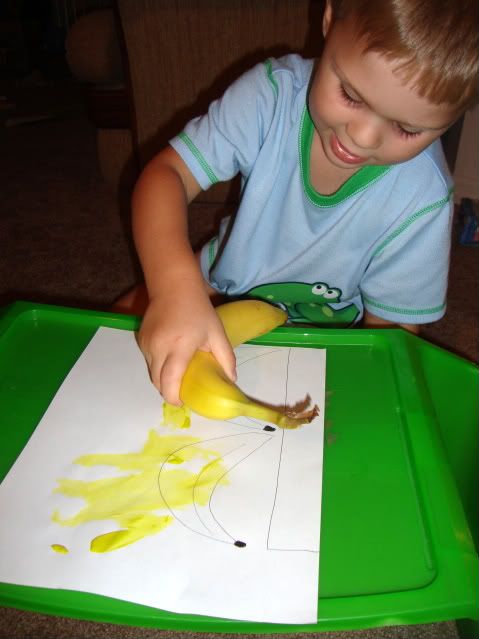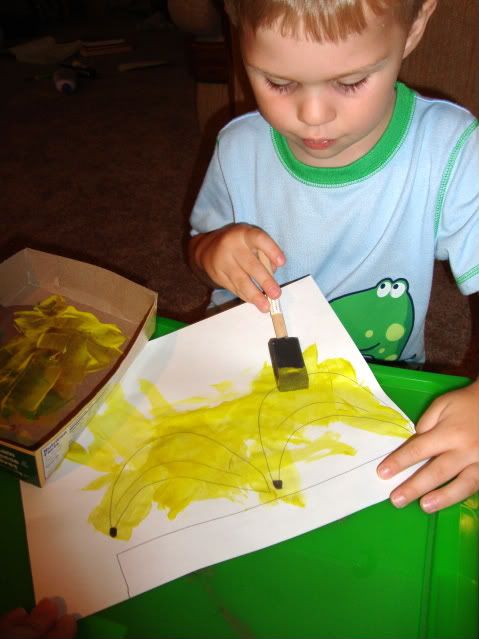 After the craft I tried to get him to do a sorting activity. He didn't want to sort though. He just moved the beans from one bowl to another. I figure there is something educational about that, so I let him do it as he wanted!