So we started B week up again this week! Today was a fairly low key day. A few weeks ago Baloo fell in love with a birdhouse at JoAnns. We decided to get it, and realized it would be a perfect B week project! We bought some red paint for the base and black for the roof!
All started out well with the red paint.
But then we got distracted by mixing the black and red paint together…unfortunately it turned out kinda purple.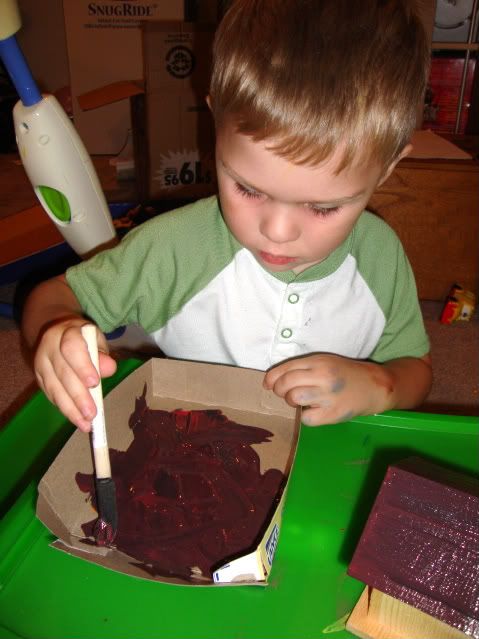 In the end though we got the entire birdhouse painted and Baloo is happy with it!!