This Elf on the Shelf printable is designed for kids 2-10These printables are a bit different from my norm. Instead of activities, I created little cards to be printed out and placed near your Elf on the Shelf while he is caught creating some mischief. I've included a list of 32 relatively simple ideas, and a matching card with a rhyme to go along with the idea.
Also, there are strips to be used at a Christmas countdown chain featuring the elves!
These printables were designed to go with the book Elf on the Shelf.Scroll Down to download the Elf on the Shelf printables!
Graphics from Melonheadz Illustrating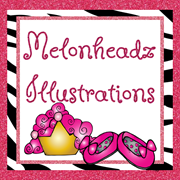 By downloading this file you are agreeing to my Terms of Use
Get the Elf on the Shelf Mischief Cards and Countdown Papers here
What's in the pack:
Elf on the Shelf Word Search
Elf on the Shelf Writing Prompt
Elf on the Shelf Word Scrambles
Connect the Numbers
Roll and Color
1-10 Puzzle
11-20 Puzzle
Addition and Subtraction Pages
Elf Addition
Elf Subtraction
Elf Coin Matching
Sort the Elves to the Correct Shelf