I know it is important to have a day where Baloo can do some art on his own terms. I've heard of a lot of people doing Free Art Friday, and thought it was a great idea! So here is our first free art Friday piece of artwork! He decided he wanted to paint!
And here he is while making his free art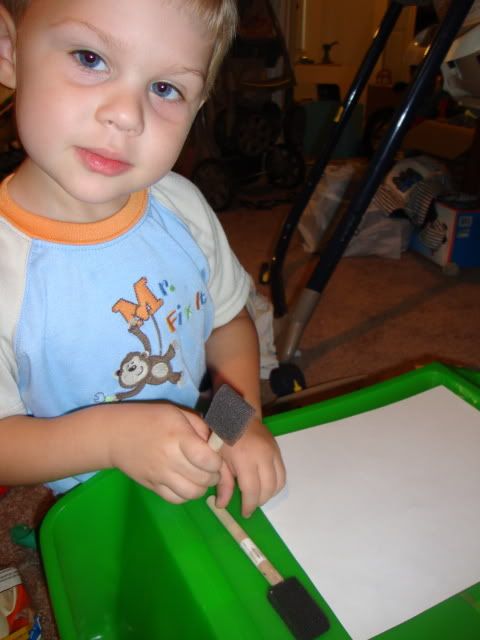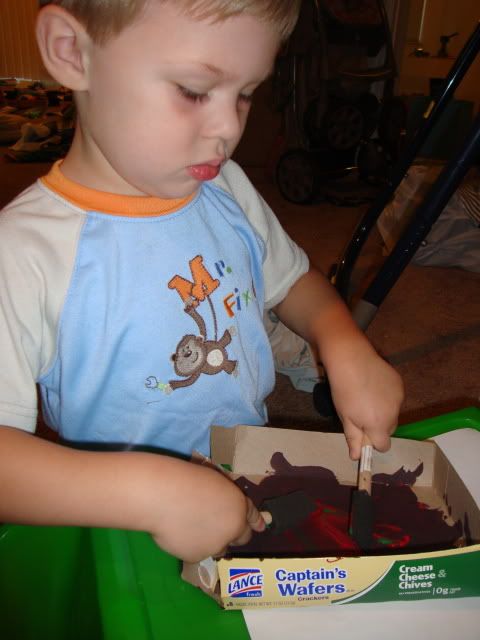 And our last activity this morning was b for balloons! I can't call this a huge success as I had to cut out the b, blow up the balloons, and glue them to the paper. We should have just glued balloons that weren't inflated.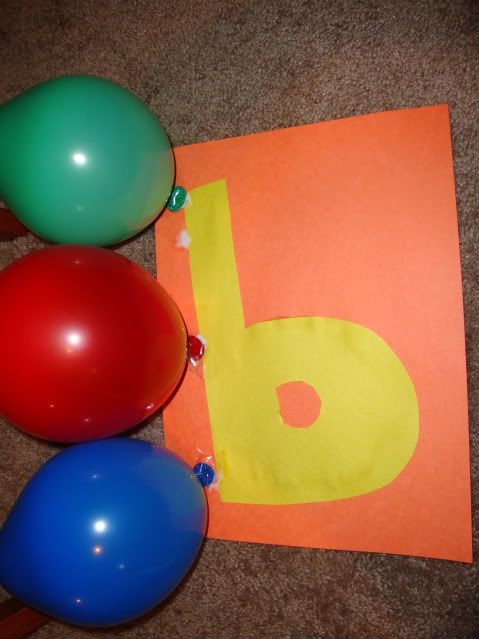 So that's it. We're doing a complete school overhaul and starting over, in a way. The letters are a great focus but Marshall needs to know a lot more than just that. So in the meantime we are going to continue, and I'm going to start collecting what we need for tot school. It will involve more tot trays, lap books, and he will be more in the lead of it all. I think we will still start the day with a craft and book reading, and then the rest of our school will be more hands on. So unfortunately, this blog will be dying, but the posts will be resurrected in the new blog!