I had decided that we would just do school Monday through Friday, but I've changed my mind. We start the day with school, so unless we have something planned very early in the morning, we can do school! In fact, I think starting with the same activity every day is a good idea. So this morning we decided to start with B! We tried to do a bumble bee Bb! Baloo really wasn't into it this morning, so we had to let creative difference have it's way.
Here he is after I finally convinced him which way the little b goes…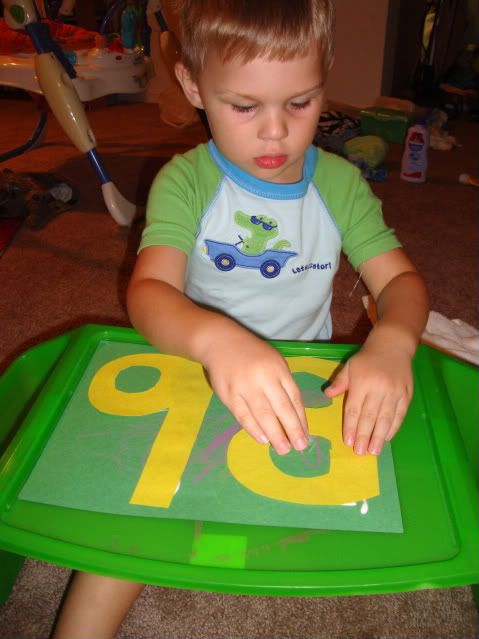 And before he decided that he did not want to have anything to do with how I wanted to decorate the Bs.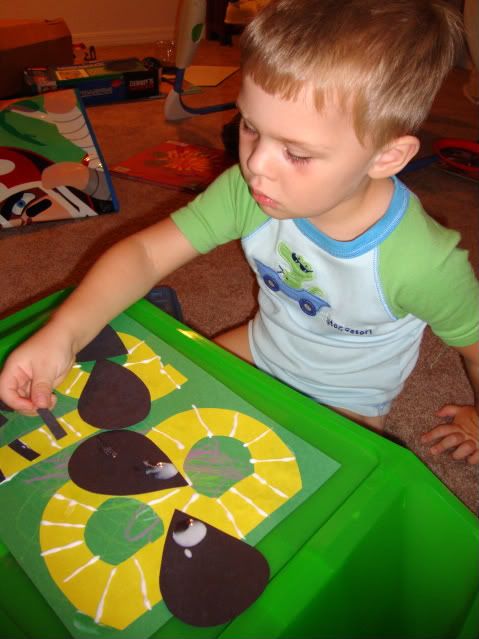 We decided to have a long jump contest today. Baloo had a blast seeing how far he could jump and noticing that he went further if he rolled after he jumped.
It was a great start to our week of B's!! This is going to be a long B week too because we are now doing Monday through Sunday for each letter. So B will actually have 8 days.