Today we went to a teacher resource store. I resisted the urge to go crazy buying stuff there, but it was hard to do. There are so many fun things!! We did end up with some useful and fun new toys though. First I bought an abacus. I really think this will help with counting and numbers!! We haven't really tried it out yet, but Baloo did play with it for awhile and seemed to have fun!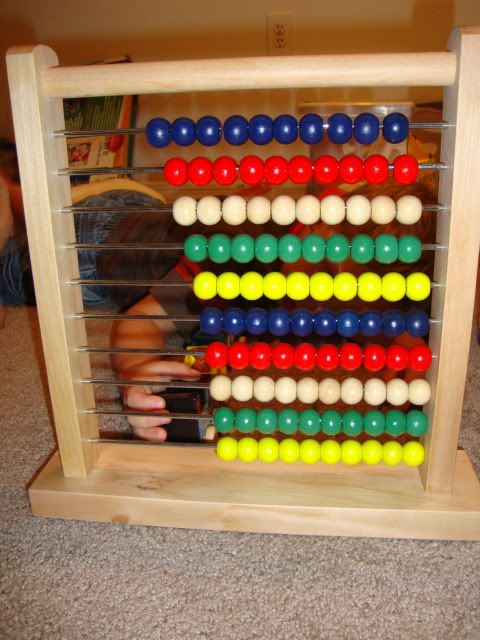 Then, Gigi bought this alphabet train! It has a car for every letter and comes with a little toy for every letter! It took us a long time to get through it today, but I'm thinking it will be awesome practice for recognizing the letters!!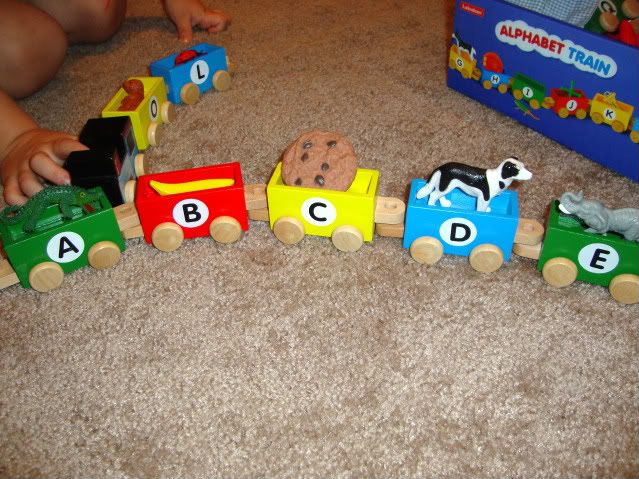 I also got a book for teaching sign language, and 2 for teaching French. One includes French songs!
Today we did B for bubbles and balloons! I have to say we did not do a whole lot with it because our books aren't in from the library. I need to start planning 2 weeks ahead I think.
Anyway, for bubbles we did bubble painting! Bubble solution and paint, and then he blew bubbles and we put bubble prints on the paper!!
He had a LOT of fun blowing the bubbles!!