We got lucky and received this book from a neighbor a few months ago. Since then it has been a favorite of Baloo and we read it at least once a week, if not every night. It seemed like the perfect book to elaborate on!
We started off talking about the color purple. Royal still identifies most colors as green or brown so we're trying to just go through the colors. I froze some ice cubes with food coloring in them so we could do a color mixing activity. We had blue, yellow, and red cubes. In each bag I put 2 cubes: yellow and red; yellow and blue; and red and blue. First we put one in the fridge, one on the table, and one in hot water to see which would melt fastest. But once the one in hot water was melted the boys were anxious to see the colors mixing in the other bags.

So they all went in the hot water! I had to add some more yellow/red to some of the bags so they were a bit lighter. The blue took over a bit. Both boys loved watching the colors mix and change.

We were kind of sick of the fall sensory bin so I thought it would be fun to do a purple bin. Unfortunately, we don't have much purple stuff.
In the bin was:
Purple tongs
Purple pom poms
Purple rice
Purple counting blocks
Purple ribbon
Clear plastic bin

They both enjoyed using the tongs to get the poms poms into the plastic thing. There were different sizes of pom poms and the largest ones wouldn't fit. They worked very hard to get those large pom poms in though!

I made this skip-counting/graphing worksheet for Baloo. (download here). The windows are in rows of 5 (except for building 4). First I had Baloo guess how many windows there were and then we counting and graphed the actual amount.
The city was inspired by the printable paper cities at Madebyjoel.com. We printed some of his cities out the play with too!

Just for fun, I included some interesting objects on and around the buildings. Royal and I looked and spotted the dog, the bell, the shapes of the signs, etc. Of course his favorite was the dog since it's supposed to be his favorite dog – Tobey (my parents dog!)

I made this Harold puzzle with the intention of using it in a pocket chart. (download here) But we had the Harold colors so I put magnets on the back instead and we had it on the fridge.

Royal was really excited to see it! It was challenging for him but he worked on it many times throughout the week!

I wanted to do a counting activity with Royal so we made a moose and a porcupine out of paper bags (to feed pies to). Royal and Baloo helped me put toothpicks in the bag for the porcupine quills.

Then I cut out pie pieces using foam sheets (blue for blueberry, orange for pumpkin, and yellow was apple)

We fed the animals over and over, counted how many we were feeding them, how many of each pie they ended up with, and decided who had more.

Then I used the pies to work on some addition with Baloo. We did 1+1 through 1+5 and used the pie pieces as counters.

Of course we HAD to have a pie picnic. The weather here has been beautiful, but would you believe that the one day we had planned the picnic was rainy and cold? We enjoyed our picnic instead.
And I did not get 9 types of pie. As tempting as that was, I didn't think the 3 of us needed that much pie!! We got 3 little pies from Walmart (premade! They were only 88 cents each). Baloo's favorite was peach, Royal's was berry, and mine was Apple.

We wanted to figure out what the best pie was so we decided to do a poll and graph everyone's favorites. First we brainstormed different kinds of pies (I wanted 9 to go along with the book). I couldn't even name 9 real pies (hence Pizza!). After we had our 9 pies I added them to our graph.

After polling Royal, me, and himself, Baloo decided to call some family…

And ask some stuffed animals. In the end pizza won.

I didn't think Harold and the Purple Crayon week would be complete without our own large purple crayons. So we melted some regular crayons together and made some large crayons for ourselves.

And we set up large pieces of paper (from our art easel) and let the boys draw on it! Baloo chose to draw some scenes from the book (the hot air baloon, some buildings, and Harold in bed)

Royal mostly drew circles and asked me to draw a house and a bed for him.

Lastly we talked about the moon a bit. I tried to demonstrate why we can't always see the entire moon (I was the sun). I'm not sure that any of it sunk in.

But the real reason I wanted to study the moon is so we could do buy Oreos to do this delicious activity that I saw on Pinterest. Too bad Daddy found the Oreos before we did it!

Before I let them eat the Oreos I had Baloo match up some moon cycle cards (from makinglearningfun.com)

And we finished up with a maze!

We had a great time with this book but we didn't even come close to doing everything we planned. Baloo had started to write his own book, Baloo and the Pink Crayon, but we didn't get a chance to finish it yet.
Downloads:
Harold Puzzle
Harold Pocket Chart Colors
Window Count by 5
Linking up to: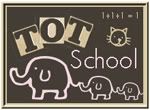 Have you done any projects or activities with Harold in the Purple Crayon? Feel free to share a link in the comments!