We've recently taken a long break from tot school. Even after my husband left again we had a bit of trouble getting back into the routine. And now we're moving earlier then expected, so we have just a few weeks to pack everything up!! It's a temporary move though, so I'm trying to get 3 months of "curriculum" prepared!
So my posts will probably be short and sporadic over the upcoming weeks!
Baloo – 41.5 months
This is a Rocket toy from Little Einsteins. It's honestly not my favorite toy in the world. It's heavy and electronic and leaves little to the imagination. However, I'm using it as a memory and following direction tool. When you push the buttons on the back it directs Rocket where to go. So I tell Baloo where I want Rocket to go, and he pushes the correct buttons. It's also helping us on our right/left skills.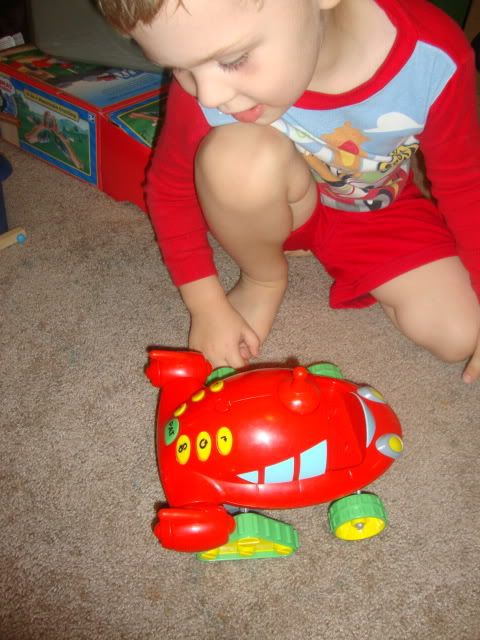 This one is a new favorite of mine. Baloo is getting really interested in his letters and words, and I'm trying to take advantage of it!! He actually plays the games on this little toy now too!! Of course I like trying to stump the toy, and it's usually not that hard! Yes, that says moi!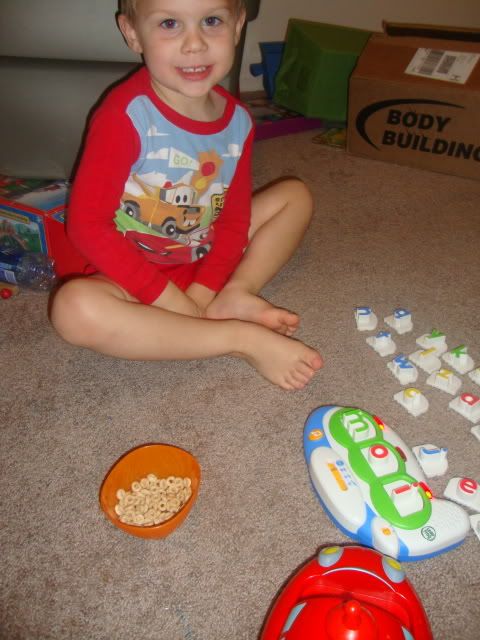 We started working on our dinosaur stuff a little bit but have since taken a break. I've realized that dinosaurs would be a perfect month long theme for our short term move, so we're on hold until then!!
Here is Baloo lining them up according to size!
All of these cards have a letter of Baloo's name on them. I'm working on getting him to spell his name, and he's getting better!!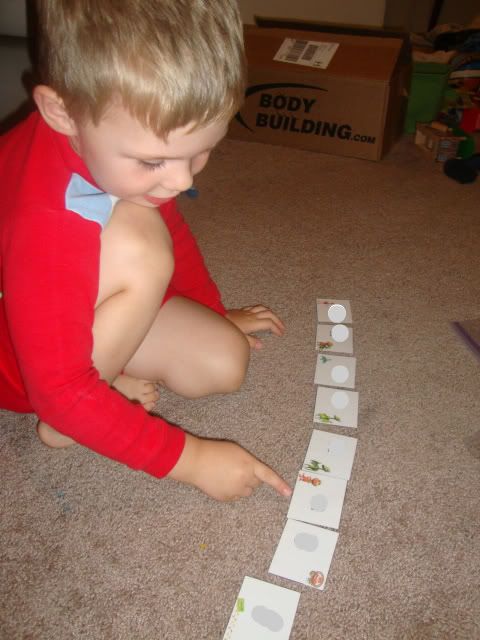 This is a Little Einsteins puzzle that we got for about $5 at Target.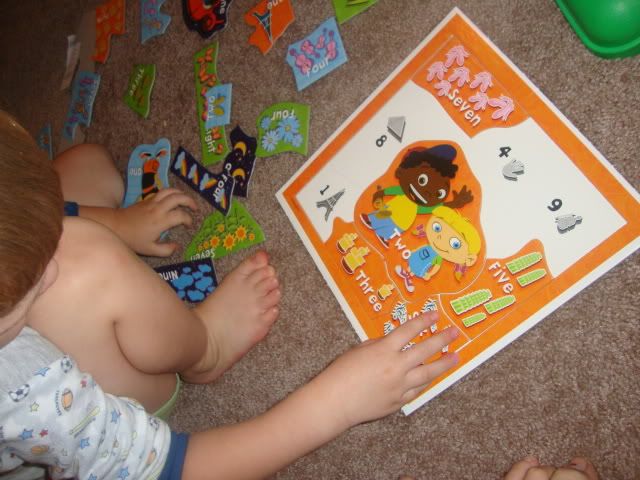 We go up to New Hampshire usually once or twice a year. I love going in the winter so we can see the snow for just a short period of time! Baloo LOVED the snow! He really wanted to make snow angels, and even convinced Gigi to make one too!!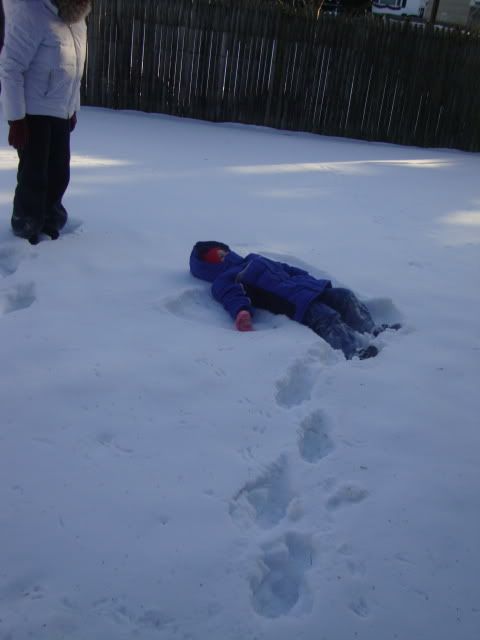 I didn't get a picture of it, but we were also able to see a bunch of animal tracks in the snow! We talked about what kinds of animals lived there and tried to guess which animal made which print!
I just like this picture.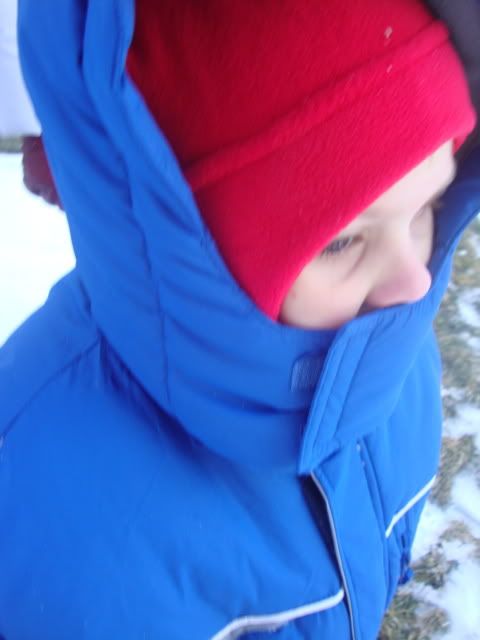 That's all from us this week! Hopefully we will be back on schedule soon!!