Baloo – 41 months
We had a great time with daddy!! It was a wonderful 2 weeks, and although nothing was planned we did get some tot school in!!!
We learned a bit about shadows, how they happen, and fun ways we can play with shadows. I tried to do a few animals but Baloo just wanted to do Little Bunny Foo Foo over and over.
I also showed him how to make his face scary.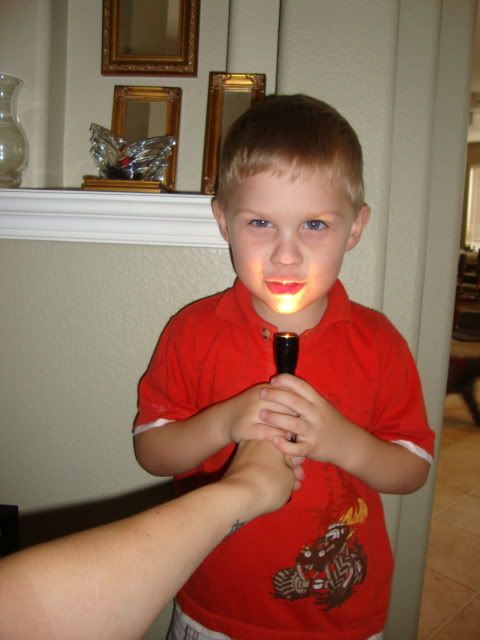 We had family visit again, so Cousin returned for a bit!! The boys had a blast together, for the most part! They took turns putting pegs on the board to build the tallest tower.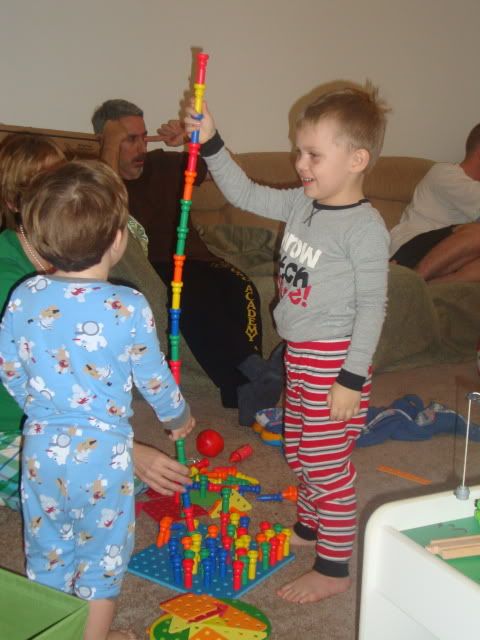 I tried to get him to do a patten with it, but he just wanted to get it as tall as possible and then knock it down.
The boys did a performance of Twinkle Twinkle Little Star, and the ABC song.
We started our dinosaur theme a little bit. I have a few good resources for this, so we will really dive into dinos next week. We have Dinosaur World down here. They claim to have life size models of dinosaurs, although we measured a few things and they were larger then the signs claimed. Baloo didn't know the difference though, and really enjoyed talking a bit about the different dinosaurs, what they ate, when they lived, etc etc.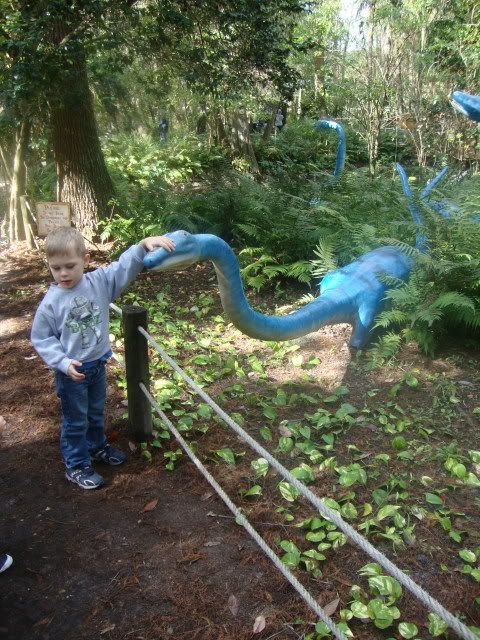 Daddy and Baloo did an activity where they had to guess which dinosaur was inside. These things creep me out, but Baloo loved it!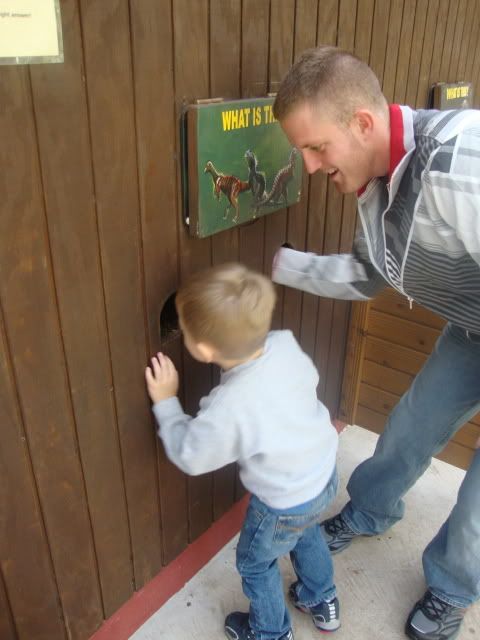 There was a dig for fossils area which was a lot of fun. One part was small and they got to take home 3 small pieces each. The other had a stegosaurus fossil laid out in a huge sandbox and they provided shovels and brushes.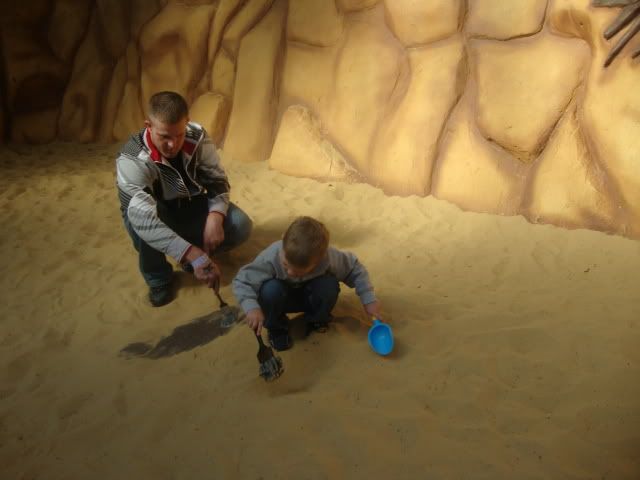 We fed some fish…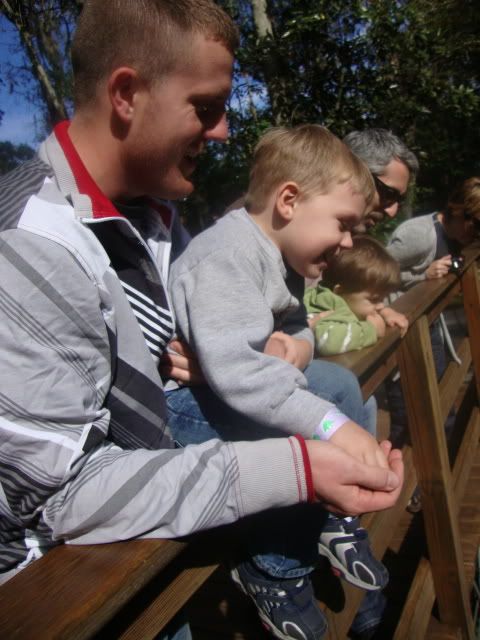 We almost lost Baloo to a T-Rex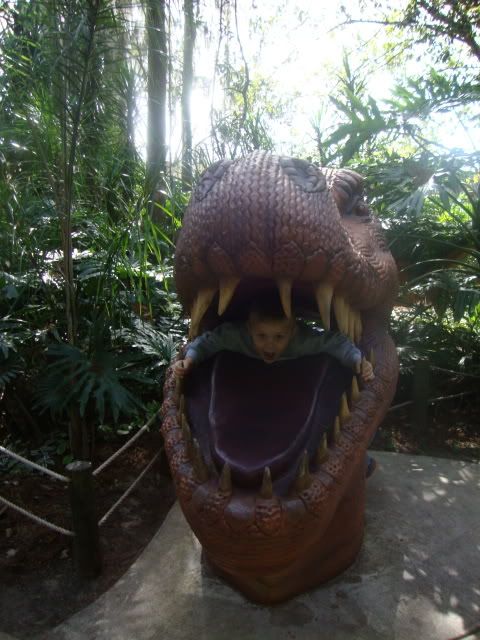 Daddy helped Baloo work on his balance skills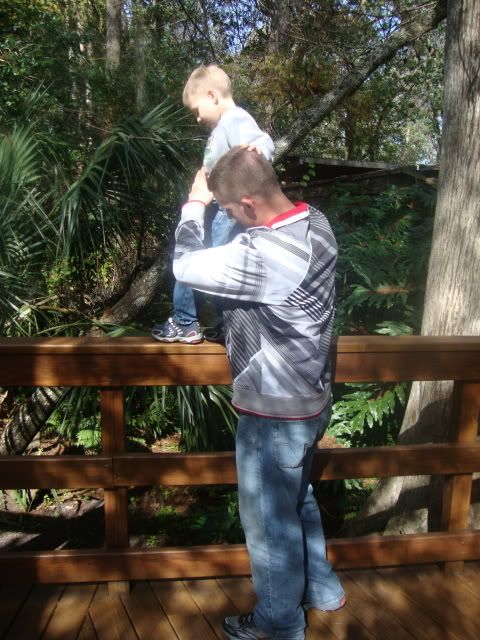 And Royal got in a little touch and feel lesson.
A little less than 4 months until he starts tot school!!
We had a patterning breakthough recently!! Someone on another blog mentioned the pieces taking turns, so I introduced that idea to Baloo and he completely got it! He was not interested in it at all, but he definitely got it!
Making our hand ornaments. Every year we make an ornament with the boys hands. This year I let Baloo paint some foam board and we cut out the hand shapes.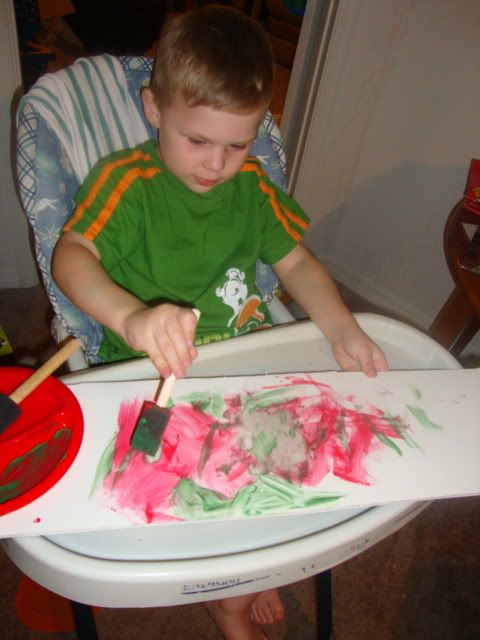 We're working on his pen grasp and writing letters by using a small, lined dry erase board. I wrote out the letters for him and he attempted to write a few of them!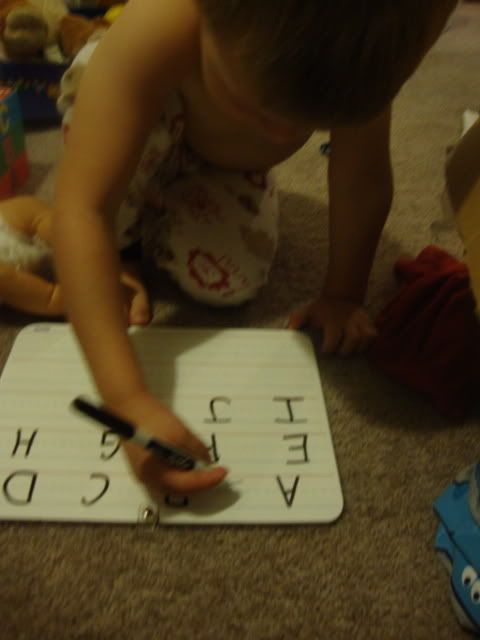 Mostly he wanted to do his own thing though. I figured practicing writing using this grasp is a good thing, even if he's just doodling!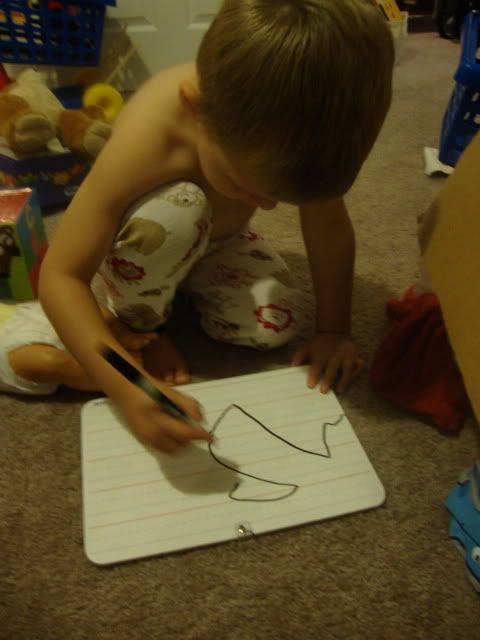 And lastly…poor GPa had to read to all 3 boys…at the same time!!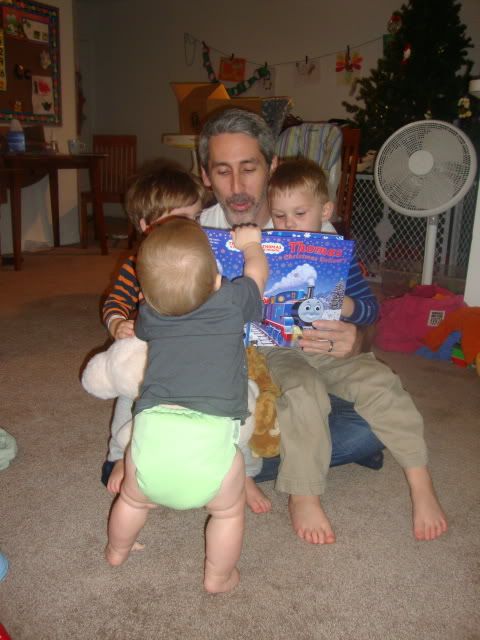 That's it for us this week! We are really excited to get back into our tot school routine! Next week – dinosaurs!!!