Baloo – 39 months
This is getting embarrassing! We're started new sports programs since t-ball and soccer are over. Basketball is Baloo's new team sport, but now he's also in a fun sports variety program Tuesday and Thursday mornings. Our tot time is in the morning, so that has just cut our time down drastically. Add to that, the weather here in Tampa is finally cooling off!!! We have spent time just about every day at the playground. It's so wonderful being able to go outside without immediately sweating. Okay enough excuses! Here is what we did manage to do!
Our letter of the week was J and we decided on Jewelry for our theme. We didn't really do this all week, just one day. Baloo and I both wore necklaces (aka Mardi Gras beads) and we proudly showed off our jewelry everywhere we went. He actually really enjoyed that part. Then we made a jewelry J. We glued on the Mardi Gras beads for a necklace and used glitter for the earrings. I intended on the ears to be on the top of the J, but Baloo obviously had a different opinion on where they should be located.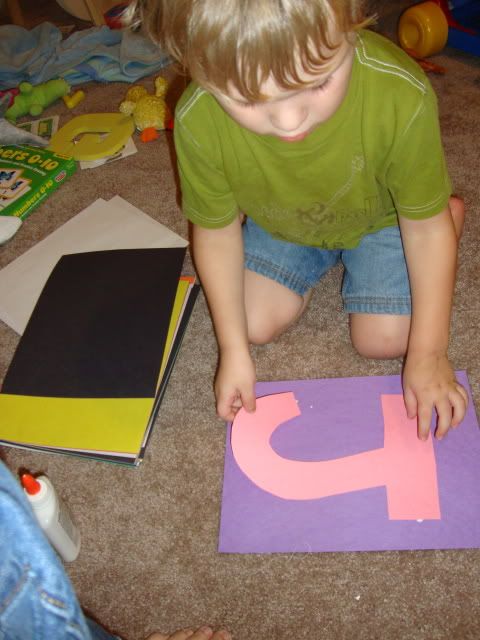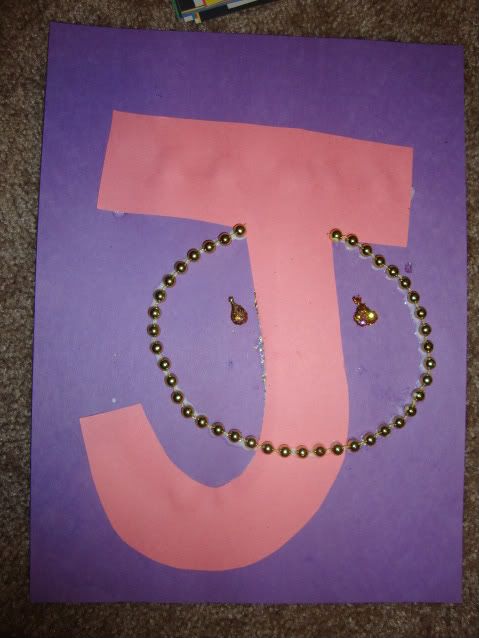 We've also started our gratitude challenge from
http://www.gratitudechallenge.com/
. I've had to adjust a lot of the activities being that Baloo is just 3, but every day he is starting to get it a bit more. This is what we did for day 2 when you're supposed to use the alphabet to list what you are thankful for. My intention was to do a letter craft with whatever he was thankful for, but since he chose TV I decided to do the craft Word World style. I thought it turned out really cute, and now he shows off his TV and says "I'm thankful for TV". I'm not shocked that he choose TV, being that he loves TV, but it is an odd thing to be thankful for. I just let that go, realizing that this challenge is 21 days long, and was proud that he was thankful for anything!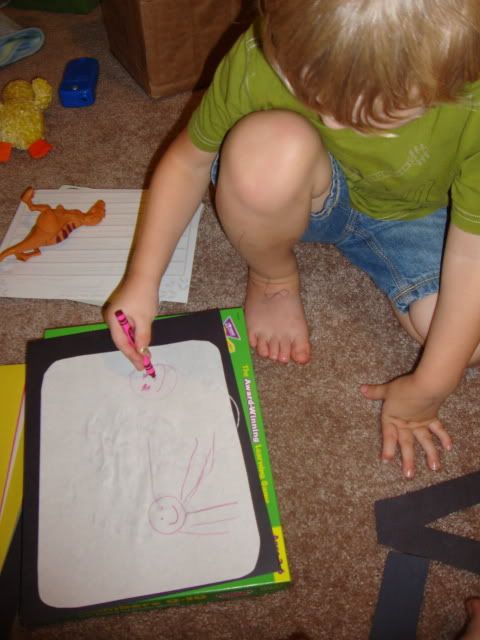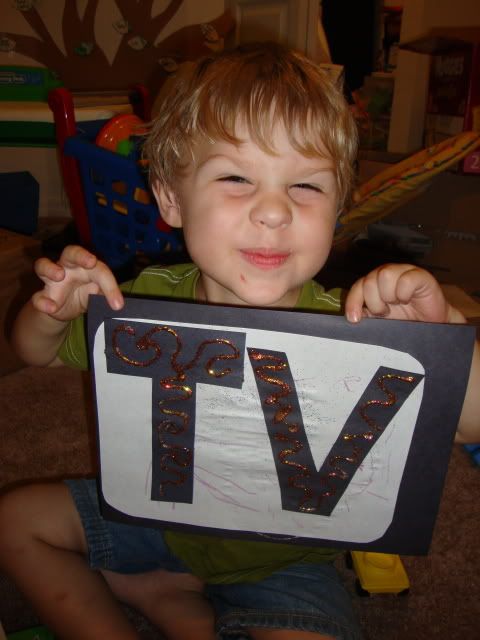 We drew a scene on the screen of the TV. Baloo actually drew a face! His first ever!! He was kind of copying the face that I drew, but wow, what a great start! Since then we've sat together with a whiteout board. I would draw something and he would try to copy. We also did a few letters. He watched an episode of Word World this week about being able to write your own name. He was not interested in writing his name at first, but at one point he did attempt the first letter!!
Baloo did everything on the right hand side of the page, and the arms/legs on the left side.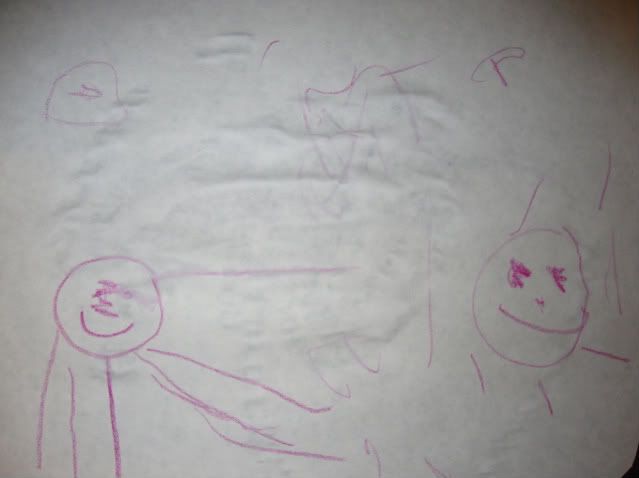 We actually played with a lot of toys this week, but only got one picture of this one activity. I got these finger puppets at Ikea. There are 2 sets and these finger puppets are so cute. Baloo and I will hold full conversations with the puppets. I really think it's helping his communication skills. He actually asks me questions randomly, and when I answer he asks me another question that is related. He has names for all the puppets, although most of them are like Shark and Lady.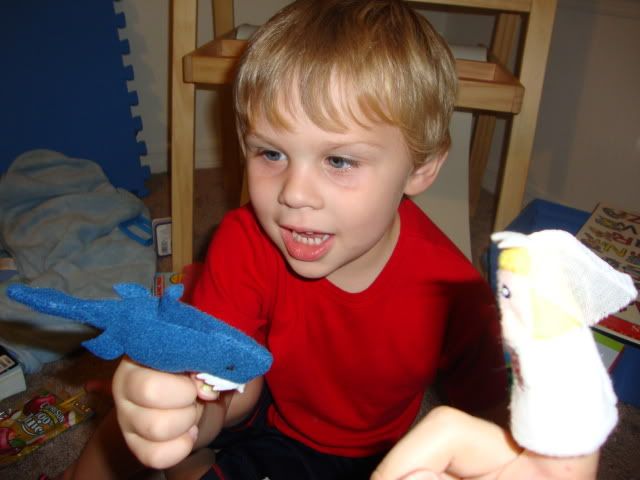 And our last captured activity…we started doing memory verses a few weeks ago. I am amazed at Baloos ability to memorize!!! I ask him what his memory verse is every morning and he always starts with the first one we did (God created the heavens and the Earth) and I ask again and he recites the 2nd one (Don't be afraid, just believe). This week's verse is The Lord is my Shepard. This is the accompanying page. We added felt for the bear, lion, and shepards robe, and cotton for the sheep.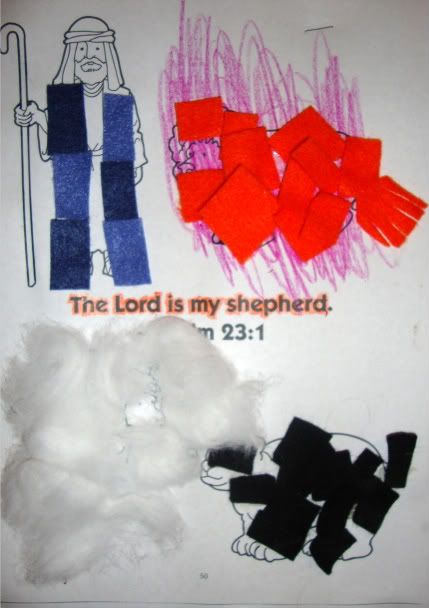 Well I think that is all for this week! Be sure to check out more tot school posts at
1+1+1=1
!